Thank you for your message. It has been sent.
Fantastic Negrito
The Blues Kitchen, Manchester.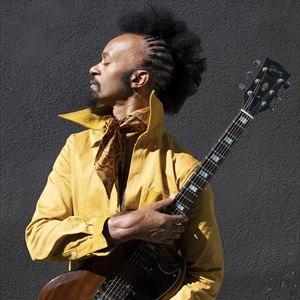 When you listen to Fantastic Negrito, you're invited to hear the story of life after destruction. Each song is a real story about a musician from Oakland who experienced the highs of a million-dollar record deal, the lows of a near fatal car accident that left him in a coma, and is now in the midst of a rebirth that took him from the streets of Oakland to the Grammy stage.

On the way he won the NPR Tiny Desk Contest and toured the world, playing alongside artists ranging from Chris Cornell to Solange to Sturgill Simpson.

Fantastic Negrito's first two full length albums, The Last Days of Oakland(2017) and Please Don't Be Dead(2019) won Grammys for the Best Contemporary Blues Album, and his third album Have You Lost Your Mind Yet? has just won another!